I have been high key stressed on reading books for a conference I had signed up for but now that conference has passed. I had a blast and I can't wait to do it again. If you're interested, it was Books for the Beast. Here's the
link to the 2017 conference
that happened this past Saturday. Some of the books I've reviewed were on the required reading list.
All the Light We Cannot See by Anthony Doerr
3 STAR RATING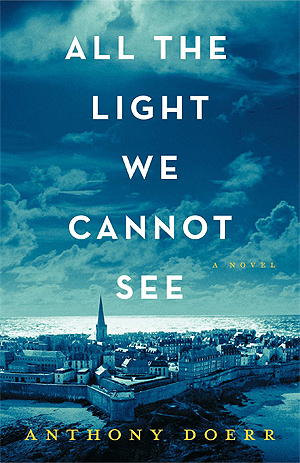 After almost a month of dragging my feet, I've finished this damn book. I did like it, but the subject matter was just a downer to listen to. I knew I'd hear horrible things that would put me in a dark mood. So I only allowed myself to listen a small portion at a time. Marie and Werner are very relatable leads. Even though they were painted into tough corners, especially Werner, I still felt like I could understand their thought process. The book doesn't shy away from the horrid details of war and what most people had actually gone through. So if you are a sensitive reader, I'd avoid this book.
The Hate U Give by Angie Thomas
5 STAR RATING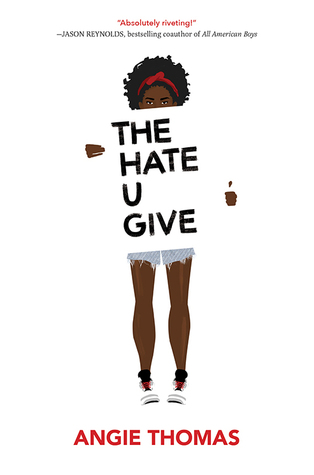 • Starr is at odds with the expectations from her community and her school
• DIVERSITY
• Starr feels like two people, can't be herself around private school friends /boyfriend or her black friends
• Starr finds her voice by speaking out against police violence
• Audiobook was very engaging and held my attention the entire time
• Modern classic for teens of today

I didn't realize how much I needed this book in my life. It was so freaking awesome. Starr is a great protagonist; she has one of the most honest voices in YA fiction. The audio book did a great job of sucking me into the story. It did take me a little while to get into it. The younger tone threw me off and made me think I should have been reading the hardcover instead. It was only a small hiccup though and I fell in love with the story. It made me laugh, cry and, damn near have panic attacks. It's a new favorite, for sure.
Assassination Classroom vol 17 by Yusei Matsui
5 STAR RATING
I guess it was inevitable that the story would end up in space? It doesn't even surprise me that Nagisa and Karma are now in a rocket ship heading into outer space as an attempt to save Koro Sensei. After an intense battle between the class, team Save Koro Sensei came out on top. Nagisa vs Karma was a great thing to behold. They both have amazing assassinating skills but Nagisa just has that ruthless edge. I'm not as excited to see how this space expedition will play out. Only so much can happen.
All Different Now by Angela Johnson
3 STAR RATING
As a picture book, the artwork is nice to look at. It's fluid and fits the tone of the story well. Since it's not nonfiction, the story itself doesn't really delve into what Juneteenth is and why it was such a big deal. It does get the message across on how important it was to black people. I'd recommend this book for a younger age group, somewhere between 3-6. It could possibly come with questions from the child but I think they'd just enjoy the flow of the book.
The Library Book by Tom Chaplin
3 STAR RATING
Since the text is actually a song, it's best to read this aloud to the beat or to sing it to children. Reading it as a normal book falls flat. There's a rhythm to it that doesn't translate it reading it aloud. The art is cute and I love the little girl and her glasses. She's so darn cute. I also like this book because it encourages kids to go to the library and that they can have fun there.